Enjoy better golf with our professional golf coaching
---
Golf coaching is all about you and what you want to get out of your game. We pride ourselves on being good listeners and aim to provide the best possible professional advice, whilst ensuring each lesson is tailored and enjoyable for the golfer.
Why Coaching?
We're passionate about helping you play better golf.
Every golfer enjoys the game more when they're hitting good shots and playing well. This is our mission for you.
Think back to your last few rounds and try to pinpoint an area that cost you shots…
Maybe, you had too many three-putts as a result of poor distance control? Or did you miss too many fairways to the right meaning you had to chip out sideways? It could be that you play well in practice rounds with your friends but struggle to replicate that in competitions?
Through our experiences in the game and our PGA education, we appreciate that every golfer is different. That's why we offer a range of lessons and packages to suit everyone.
Lessons will cover:
Golf Fundamentals
Swing Basics
Short Game
Long Game
Course Management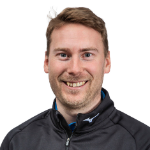 Elliott Owens - Head Professional & Retail Manager
Enthused by all aspects of golf and after working in the industry for many years I have gained experience in coaching, shop management and day-to-day membership services. I find coaching golf absolutely fascinating with so many variables and discussions to have with clients. I ensure lessons are enjoyable, informative and professionally delivered. With access to TrackMan technology, I am able to make precise changes to clients' swings and help educate them on why errors occur. My passion for Golf doesn't stop there and I enjoy nothing more than fitting a client for a new club/s to give them the extra yardage they are looking for or the tighter dispersion they need. Playing Golf is the reason I turned professional, so I still compete in tournaments and love to play social golf with friends. I'm a friendly and approachable character so please feel free to come in for a chat anytime!
---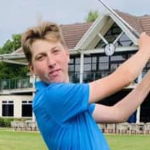 Zak Robinson - PGA Professional
Zak joined us from Pedham Place in Swanley in 2019 after a short but successful amateur career reaching a 3 handicap in only 2 years of playing! Zak has been enrolled on to the PGA training programme and is now a fully qualified PGA Professional. Zak's other interests include football in which he plays for 4 5-a-side teams in local leagues and watching any sport on tv.
---
Izzy Stevenson - Retail Assistant
Bio coming soon...
---